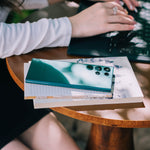 Which Samsung Galaxy S22 is best for you? A comparison guide.
With the new Samsung Galaxy S22 out, Android fans have a new upgrade to look forward to. With incredible specs, the new Samsung Galaxy S22 is one of the best phones you can buy on the market right now. However, with three to choose from, which do you get? Don't worry. We've put together a guide to help you choose which phone in the S22 range is perfect for you and your needs. 
Photo by Taan Huyn on Unsplash
Price
With mobile phones these days having incredible features and specs, the price of some phones can be an investment. The Samsung Galaxy S22 starts at £789 with 128 GB. If you're willing to spend a bit more for storage, the S22 Ultra can go to a great £1,499 for 1TB of storage. Depending on if you're ok with 128GB, the Galaxy S22 should be a staple flagship phone for you. However, if you need all that extra storage and bonus features and are willing to splash out, the S22 Ultra is the one for you. 
Display and Screen Size
The Samsung Galaxy S22 range varies in display size for each phone. The regular S22 has a 6.1-inch screen, the Plus a 6.6-inch and the Ultra a 6.8-inch screen. Each phone has an FHD+ Dynamic AMOLED screen with a 240Hz refresh rate. The Samsung S22 Ultra also includes the S Pen for those who enjoy sketching or making notes. However, this isn't a feature that everyone needs. 
Camera
The cameras on the Samsung Galaxies have always been the best in the market and the Samsung S22 series is no different. With a 50MP camera for the Samsung Galaxy S22 and S22 Plus and an incredible 108MP camera for the Ultra, these phones are made for photographers. A fan of selfies? The Ultra has a 40MP front camera with autofocus and is ideal for those who take a lot of video calls from their phone. 
Battery Life
Each phone in the Samsung Galaxy S22 series has different specs for its batteries. Although, all include fast and wireless charging. The Samsung Galaxy S22 with 3,700mAh battery, the Plus with 4,500mAh and the Ultra with 5000mAh. Depending on how much battery you use daily and if you're a heavy phone user, the Ultra may be for you. However, if you don't and are not worried about battery life, the S22 will be perfect for you. 
Which Samsung Galaxy S22 should I get then?
The Samsung Galaxy S22 phone you get will always vary from person to person depending on their needs. The Samsung Galaxy S22 is perfect for those who need a good and efficient all-rounder device with a good price point. The Plus for those who like a larger display and the Ultra for those who want the S Pen, need an excellent camera and battery life. 
Whatever phone you get, we have phone cases available for the Samsung Galaxy S22 series in tough, slim, eco and wallet phone cases. Best of all, all our designs are available for both slim phone cases and tough phone cases so you don't have to compromise protection for beautiful design.